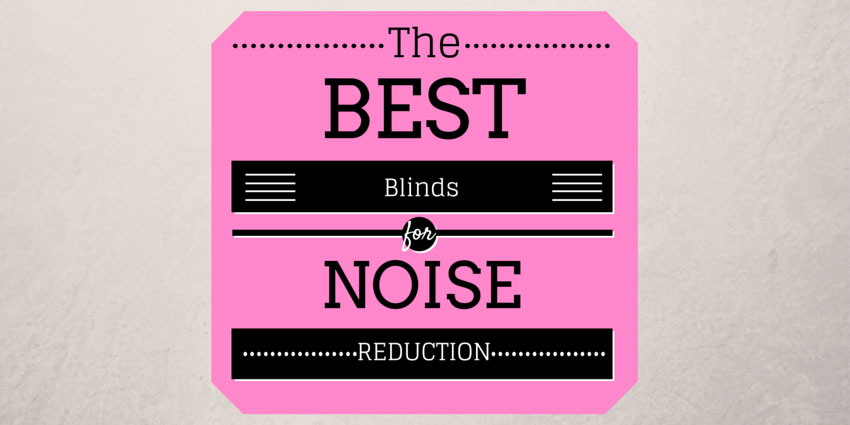 Here at Shade Works I don't think we cannot express enough how important window treatments can be for both you, your family and your home. Often seen as a product that "blocks light", it absolutely does so much more! Block harmful UV Rays, protect your furniture, reduce heating/cooling costs to name a few, window treatments are essential for the well-being of your home. Today we are going to look at another underlying, unintentional benefit of these window coverings, noise reduction! Whether you are working at home in your office, or trying to go to sleep at night, noise reduction can help you in all settings. That extra layer beyond the glass goes a long way to reduce noise levels and create the optimal work, sleep or relaxing environment.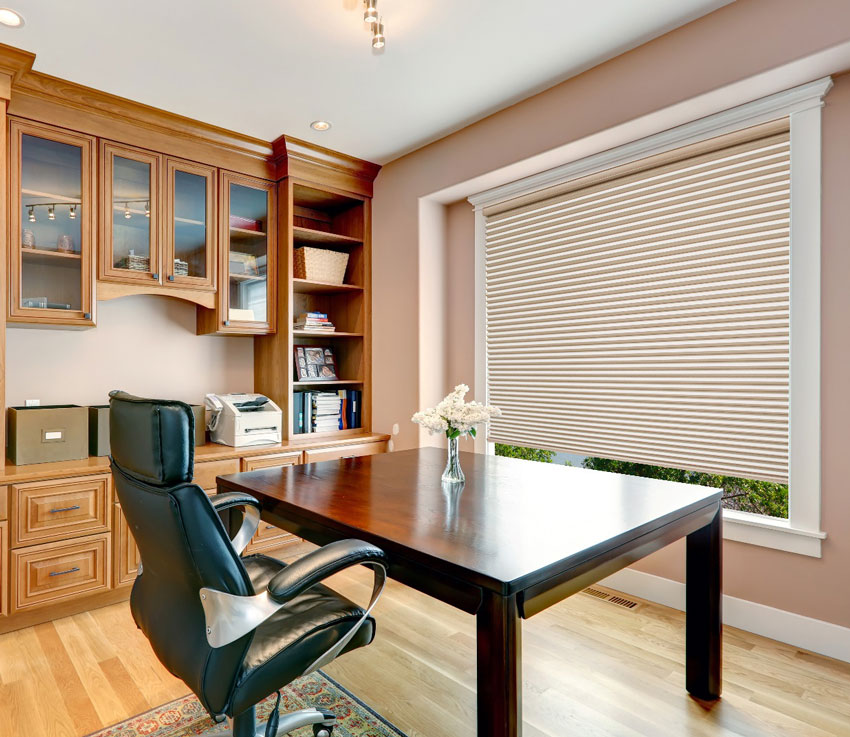 Here are some window treatment options to reduce noise levels.
Roman Shades are great in reducing noise because of the density and thickness of their fabrics. The heaviness, whether light filtering or blackout, helps to provide the extra layer of protection, helping trap sound from the outside between the glass and the window covering itself. Blackout fabrics will be the best to reduce as much noise as possible.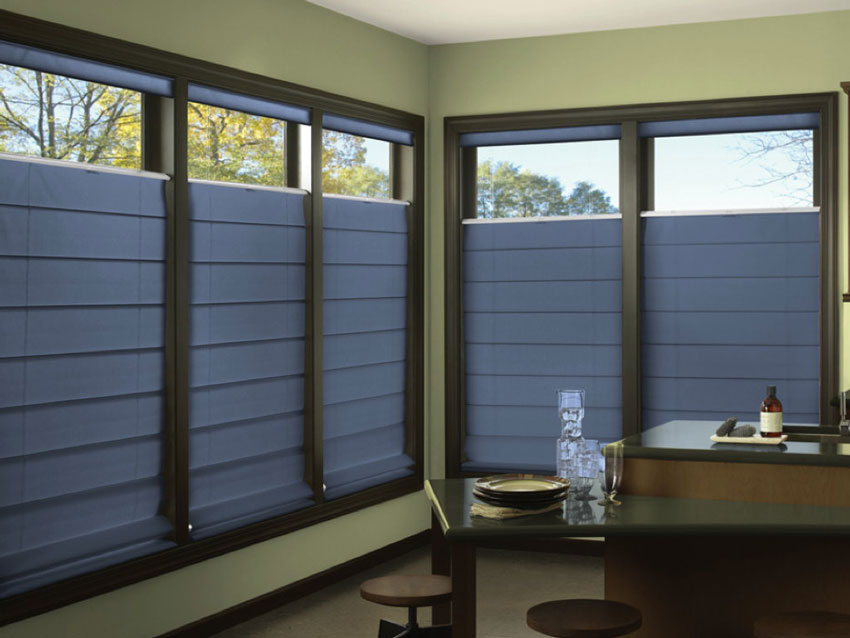 The Ultimate noise reducer. These blinds contain an extra blackout liner (or web) to reduce noise levels. Furthermore, not only does the heaviness of the fabric block the sound from outside the glass, but any extra noise coming through will be trapped within the web design of the honeycomb shade.

Combining Window Treatments
Once again, noise reduction is a secondary benefit of window coverings and may not provide complete silence. So, if you are in a noisy neighborhood and need to do everything possible to reduce the noise levels we recommend doubling up on your window coverings! For example, having a honeycomb shade in the window, covered by some heavy curtains or drapes will provide the extra later required to lower the noise as much as you can.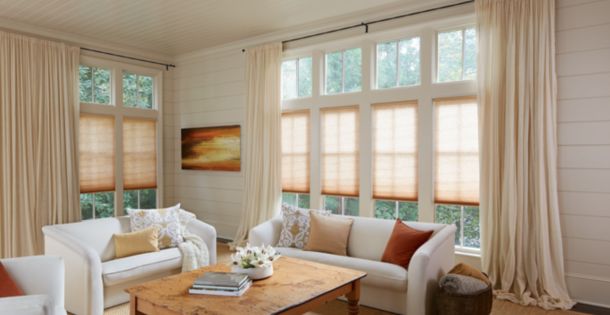 Whether you are blocking the noise from the outside, or sound proofing your room from the inside, window coverings can go a long way to achieving your goal! Contact us today (1.888.870.2130 or help@shadeworks.ca) for further questions and to get you started! Have a great day.